Search Engine Optimization or SEO is a very important tool to bring the ranking of your website up when your potential customers search for products or any other information related to your business. If you have a website for your business purpose, you have to have knowledge of SEO basics. Or the SEO of your business website has to be looked after by a professional SEO service provider in your location.
SEO's importance in marketing:
There are search engines such as Google. It shows your website to the searchers. Now, Search Engine Optimization when managed professionally improves the ranking of your website in the Search Engine. Search Engines such as Google shows your business website in user's search results at the top. This helps bring in more traffic from potential customers to your website and improve your business and sales.
There are entire businesses that are running online only because of their SEO management. SEO improves your business website and search engines such as Google shows your business website as the priority in the user's search results.
SEO for business websites is a technical optimization. It works by researching keywords and you're using those keywords on your website. You have to pay due attention to the quality of your content and continuously keep on upgrading it. You have to make your website user-friendly. You or other professional SEO service providers can make your business efforts more result-oriented. Professional SEO service can make your website a premium website bringing in maximum traffic that converts into sales and improves your business.
How can you analyse business competition with SEO?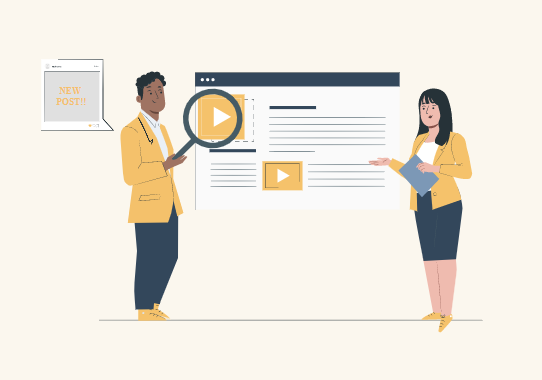 Source: webdew.com
The process is simple. You have to compare your SEO with your competitor's SEO. You need to compare SEO strategies. You should have an in-depth knowledge of your competitor's website and compare your activities with your competitors.
In depth study of your competitor's website will let you know his weaknesses or strengths. You can make an analysis of your activities to perform better than your competitor.
SEO Campaign is upgraded by competitive analysis
SEO competitive analysis can let you know the strengths of your business. This motivates you and you can find better strategies to improve upon your strengths and perform better than your competitors.
You can find out the gaps and weaknesses in your SEO strategies when you analyse it perfectly. When you give an in-depth look into your competitor's website, you will know what they are doing and what you are not doing. You can correct this situation and have a better business result. You can also find tactics adopted by your competitors and adapt them to make your business grow.
You can have a better connection with your targeted audience by analysing your competitor's online activities. You can know about their strategies and tactics. You can adopt good tactics and connect better with your targeted audience. You can keep connected with them for a long time.
SEO analysing business competition is really important for your business
Source: singlegrain.com
SEO can let you know where you are standing in your business among your competitors. Many of your competitors may be doing better business than you. Here is where SEO competitor analysis comes in:
An SEO competitor's business analysis is an in-depth analysis of your presence in the digital market. You can see for yourself where you stand and how are you being tackled by your competitors.
Your SEO business competition analysis includes:
Analysis of SEO keyword competition.
Analysis of best contents.
Analysis of gaps in keywords.
Analysis of backlinks used by the competitors.
By making this analysis, you can find out your business strengths. If you know where you are performing better than your competitors, you can improve on it to get even better results.
This analysis will also let you know about your weaknesses. This knowledge will allow you to take corrective measures and be better than your competitors.
You can find out new ways to reach your target audience whom you could not reach till now. Your competitors may be using strategies that are attracting better traffic to them. It is worth a try for you.
SEO helps in making your business grow by making you adopt new strategies that will make you more visible online and improve your business results.
You can identify your real competitors by SEO business competition analysis. Only SEO can give you the real picture of which business organization is dominating your business.
You may be focussing too much on keywords that will fetch you business. Selection of the right keywords is the key to having a better business that can be done by a professional SEO service provider.
You have to analyze your keyword gaps, have specific and attractive top content pages, analyze your web design and UX, examine your profiles of backlinks and have a look at Google My Business Listing to know your real position in the digital market.
SEO services in Delhi NCR and SEO service in NOIDA
There are many SEO service provider companies in these areas. Indian companies may cost you from INR 5,000 to INR 25,000, depending upon the services you take from them. This happens to be the most used price structure of SEO service providers in Delhi NCR and Noida.
The SEO packages here are custom-built SEO plans that are targeted to improve your ranking in organic search results. It aims at attracting more traffic and more revenue for you.
You need a good SEO service provider if they have the right strategy for you to get better results for your business. Your presence in the digital market must improve with the help of a professional SEO service provider company. The companies having the services of an SEO service provider may start with about 95% loss in business in the beginning. SEO service providers must give an impressive return on investments.
SEO is very important for small businesses. You can reach your customers better and faster in your area with good SEO. There are chances that 97% of these people will turn to become your long-time customers.
Read Our recent blog will discuss the different CMS platforms available on the market and how each platform varies from the others. I will help you decide which CMS platform is best for your business.