Are you planning to build your own E-commerce site and cannot decide between Shopify and WordPress? For this, you have to analyze both these e-commerce platforms minutely.
Shopify: E-Commerce platform focussed on sales-oriented business-
Shopify is designed and developed as a complete e-commerce platform, fully dedicated to doing e-commerce business. Shopify is dedicated only to supporting your online sales. Shopify carries features designed to help your e-commerce business efficiently.
What Shopify can do for you:
Shopify helps you to quickly build your start-ups or small business.
Shopify can quickly launch and run an e-commerce business with minimum effort.
Shopify carries all the tools you need to sell on the Shopify platform.
Shopify has a quick start with online store magic.
Shopify Payments provides a built-in payment facility.
Shopify has a built-in shipping label printing facility.
Shopify provides shipping discounts.
Shopify has inbuilt inventory, collection management, and product data tools.
Shopify can integrate with drop ship vendors and print-on-demand suppliers.
Shopify is a multichannel marketplace for you. It can sell your product on Amazon and e Bay with equal ease.
Shopify is an equally efficient seller on social sites, such as Facebook and Instagram.
You can use Shopify for advertisements on Facebook Shops.
You can use Shopify to recover emails and abandoned carts.
Shopify helps in in-person and in-store sales through Shopify POS.
Shopify provides 24×7 customer service.
Shopify is an excellent troubleshoot issue setup provider.
Some Shortcomings of Shopify:
Shopify is an expensive platform. You have to spend more using Shopify websites.
Your expenses depend on your business needs. But Shopify provides you a 14-day free trial risk-free.
You have to bear a cost in transaction fees if you do not process your orders through Shopify Payments. It can be between 0.5% to 2% per sale.
It is mandatory for you to use Shopify Payments if you want to tie in-person and in-store POS sales to your e-commerce business.
Every additional store capability you add through Shopify apps will cost you money.
Shopify provides a facility of having a basic blog with every Shopify store. But it has very limited options for the creation of content, options for display, and management issues.
Let Us Analyse WordPress. What WordPress Can Do for You:
You can create a robust, single-user full-featured online store with a multi-contributor blog.
You can add traffic-driving features with WordPress, such as online forums and video channels to an online store.
You can have blog-based commerce with Word Press. It will help you to your products directly from your blog posts.
WordPress helps to turn any existing website or blog into a robust online store.
You can combine your sales of physical products and affiliate income within one website with WordPress.
Your business through WordPress provides you the service of selling physical products and digital goods through downloads.
You can sell your products via drop ship vendors and print-on-demand suppliers through WordPress.
You can sell access in form of membership to any educational portal or to any members-only content through WordPress.
You can use downloads in WordPress to get market events or do online reservations including selling tickets online.
You can provide market local service by taking online bookings, requiring prepayments, or deposits of funds.
You can do advertising for partners or allow posts from guests that may give you additional income.
What You Lose in WordPress:
WordPress is a platform that has many moving parts in comparison to Shopify.
You have to select your hosting for your WordPress website. You have to install an e-commerce plug-in, an e-commerce WordPress Theme, and an additional SEO plug-in. You will be needing to install separate plug-ins for marketing and other business functionalities.
Your monthly hosting plug-ins depending on your business will cost you money, which will nullify the free facility of WordPress. WordPress gives you the costs of different plug-ins as your business grows with time.
You will require a secure socket layer or SSL encryption for securing your WordPress store, whereas Spotify is having its own security system. This SSL encryption can be hired through your hosting provider. Mostly this cost is included in the WordPress e-commerce hosting package.
WordPress is a platform that will require regular updates for every element. It includes WordPress itself and its all plug-ins. The WordPress theme also requires regular updates. All of them are automated.
The support area in WordPress is comparatively weak because all e-commerce plugins, store themes, and all other plugins are made by different technological companies. They support their products and all support is online. There is no hand in help in this area of functioning in WordPress.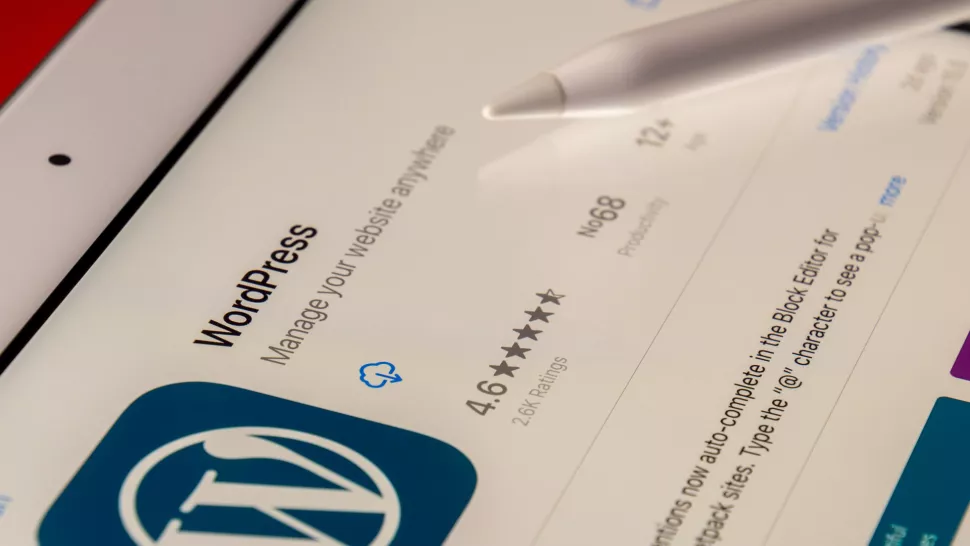 Conclusion
Both Spotify and WordPress are platforms that support multichannel sales. But Shopify here is more user-friendly and it makes sales easy irrespective of location. Shopify provides you an inbuilt coalition with social platforms such as Facebook, Instagram, Amazon, and e Bay, on every plan level. You are free to sell your products on any of these channels and can manage your business on your single Shopify dashboard.
But with WordPress, your sales on multichannel will depend on how many e-commerce plugins you are using. Though some of the extensions are free of cost most of them have annual fees. You have to be cautious about using the right plug-in to make the right multichannel sales in WordPress.
Shopify has been built for small businesses and start-up convenience. Shopify provides you the facility of automating many business functions. It helps in updating inventory in all sales channels and sales track records without your extra efforts.
Shopify also provides you with a mobile app and builds up virtual assistance for your checking your orders, and your inventory status and continuously staying in contact with your customers.
WordPress is a platform that can expand into multiple income streams. If you plan expansion into various e-commerce income streams, the WordPress e-commerce store is the option for you.
Otherwise, it is always Shopify.